Insecticides for Managing Nut Pests
ENTFACT-228: Insecticides for Managing Nut Pests  |  Download PDF
by Ric Bessin, Extension Entomologist
University of Kentucky College of Agriculture 
The table below lists the available insecticides and miticides for nut production, the nut trees that they are approved for, and the groups of pests that they target. The table below lists only pest groups, refer to the label for specific pests that these insecticides target. Pesticide names that are in italics represent Restricted Use Pesticides.
Always read and follow the label instructions. You must follow label instructions for pesticide applications. 
Pest problems can be common on some types of nut trees, many growers do not have the equipment to apply these materials, particularly with larger trees.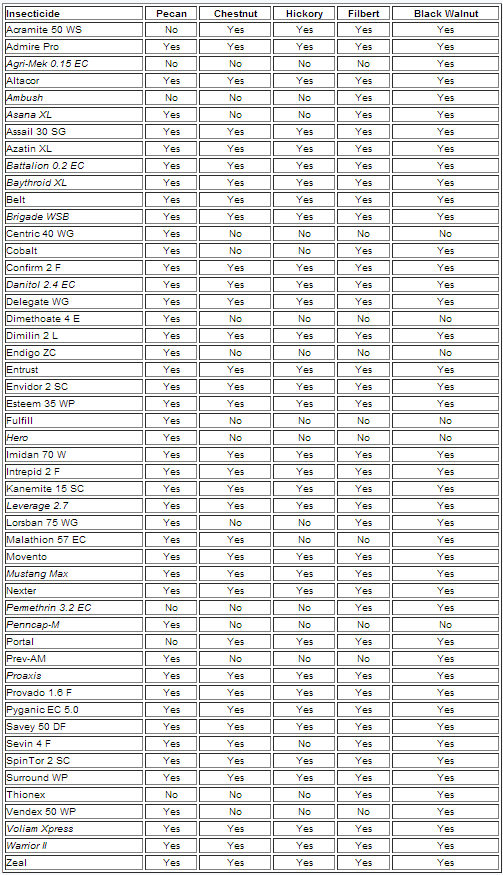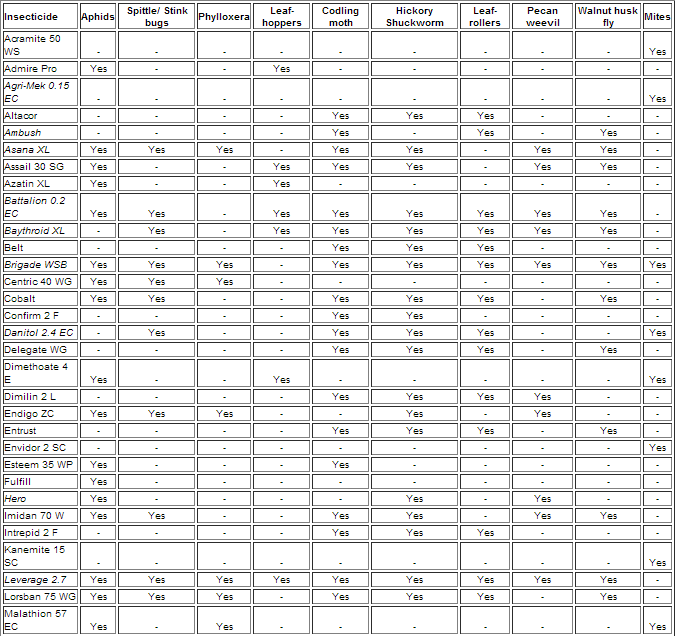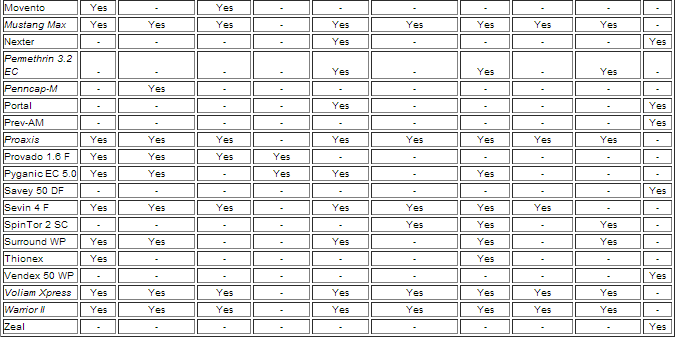 CAUTION! Pesticide recommendations in this publication are registered for use in Kentucky, USA ONLY! The use of some products may not be legal in your state or country. Please check with your local county agent or regulatory official before using any pesticide mentioned in this publication. 
Of course, ALWAYS READ AND FOLLOW LABEL DIRECTIONS FOR SAFE USE OF ANY PESTICIDE!