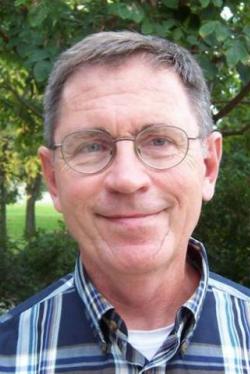 Lee Townsend
Professor Emeritus

S-225 Ag Science Center N
Lexington KY 40546-0091

Department of Entomology
Additional Information
Academic Credentials
University of Kentucky, B.S., Zoology, 1968
Virginia Tech, M.S., Entomology, 1975 
Virginia Tech, Ph.D., Entomology, 1977
Extension Program
Provide extension personnel, farmers, agribusiness, and industry clientele with complete, comprehensible educational programs including control recommendations, decision guidelines and information relating to field identification, biology and management alternatives for arthropods associated with alfalfa, tobacco, livestock, and biological control of nodding thistle. Much of this information is made available through the Kentucky Pest News.
Coordinate and conduct Pesticide Applicator Training programs for private and commercial applicators. This includes development of educational meetings, and training manuals, and aids for initial and continuing certification programs.
Participate in and contribute to Kentucky's Multi-Disciplinary, Multi-Crop Pest Management Program by providing training materials, conducting on-the-job training for field scouts and to interpret information collected by the program. Activities in this area also contribute to the Certified Crop Advisor program in Kentucky.
Conduct demonstrations and applied research trials that provide both quantitative and qualitative information regarding pest management techniques as appropriate.
Insect Indentification Service- This includes making identifications, recommendations, and maintaining the computer data base of identification data which is used in program planning. Approximately 1,000 specimens are processed each year.
Selected Extension Publications
CRP Land and Soil Insect Pests In Factors to consider when bringing conservation reserve program (CRP) land or idle land back into production. ID-124
A comprehensive guide to wheat management in Kentucky. Co-wrote the wheat insect section and contributed to the BYD virus section of plant pathology. ID-125
Entfact 015 Allegheny mound ants in Kentucky
Entfact 117 Wheat streak mosaic virus and the wheat curl mite - with D. Johnson and D. Hershman
Entfact 119 Clover root curculio
Entfact 122 Soil insect pests and returning idle land to production - with R. Bessin and D. Johnson
Entfact 123 Predicting insect development using degree day models - with D. Johnson and R. Bessin
Entfact 127 Alfalfa weevil field sampling program
Entfact 437 Borers that attack landscape pines - with L. Rieske-Kinney
Entfact 506 How far can house flies fly?
Entfact 507 Lesser mealworms or litter beetles
Entfact 508 Walk through fly trap for pastured cattle
Entfact 638 Protecting home-cured meats from insects and mites
ENT 11 Insect control on beef cattle (revised annually)
ENT 12 Insect control on lactating dairy cattle (revised annually)
ENT 15 Insecticide recommendations for tobacco beds and fields (revised annually)
ENT 17 Insecticide recommendations for alfalfa, clover, and pastures (revised annually)
ENT 22 Insect control on sheep and goats (revised annually)
ENT 23 Insect control on swine (revised annually)
ENT 28 Insect control on poultry (revised annually)
Applied Research Program
Applied field research provides the basis for most of my extension programs. Major emphasis is placed upon tobacco because of its value to the Commonwealth and the lack of applicable research information from other states. For the last several years, work has focused upon the tobacco aphid, an insect that can cause serious yield losses in any field in the state. A 2-year grant from the Council for Burley Tobacco has supported a graduate student to evaluate the cultural practice of double-barning along with preventive and rescue approaches to tobacco aphid control. Effects of the aphid control strategy on yield, quality, and beneficial species were included. The Council grant has allowed a much more in-depth approach to aphid management than otherwise would have been possible. The tobacco budworm is a chronic pest in some parts of Kentucky. The ability to work with artificial field infestations of this insect in field plots has provided information on budworm management options.
The thistle weevil program continues to function mainly due to efforts by the CAPS summer survey program. There is a much clearer picture of the distribution of the thistlehead weevil. A cooperative program in 1997 with the Military Affairs office of the Kentucky National Guard has resulted in establishment of populations at the West Kentucky Training facility. Personnel there are incorporating the weevil into their management program. Peabody Coal and the Ky Division of Wildlife Management worked in 1997-98 to spread the weevil on strip mine reclamation areas in Muhlenberg and Ohio counties.
A pheromone trapping program was initiated in 1999 to invetigate the sawfly complex that attacks Christmas tree plantings in Kentucky.
Recent Refereed Journal Articles
Melcher, H. and L. Townsend. 1999. Diapause induction in a Kentucky population of Diprion similis (Hartig) (Hymenoptera:Diprionidae). J. Entomol. Sci. 34:328-334.
Shanklin, D. R., D. W. Johnson, and L. H. Townsend. 1998. Survey of parasitoids of the European corn borer (Lepidoptera: Pyralidae) in southwestern Kentucky. J. Entomol Sci. 33:256-260.
Townsend, L. 1997. Human myiasis in Kentucky caused by Cuterebra sp. (Diptera:Oestridae) Trans. Ky Acad. Sci. 58:35.
Townsend, L. and R. Bessin. 1996. Evaluation of insecticides for control of artificial field infestations of black cutworm (Agrotis ipsilon Hufnagel) on burley tobacco. Tobacco Science 40:111-16.
Yu, Z. G. L. Nordin, G. C. Brown, D. M. Jackson, and L. H. Townsend. 1995. Studies on Pandora neoaphidis (Entomophthorlaes: Entomopthoraceae) infections to the red morph of the tobacco aphid Myzus nicotianae (Homoptera: Aphidae) Envir. Ent. 24:962-66.