Ric Bessin
Extension Professor

rbessin@uky.edu
Phone (859) 257-7456
Fax (859) 323-1120

Department of Entomology

S-225 Ag Science Center N
Lexington KY 40546-0091
Specialties

Extension
Field Crop Entomology
Horticultural Entomology
Education
Ph.D., Entomology, LSU 1990
Extension Program
I have worked at the University of Kentucky since 1991 and my appointment is 100% extension with extension responsibilities including insect management on field and specialty crops, and greenhouses.  I have worked to develop and evaluate IPM decision guidelines and management strategies for fruit, vegetable, and field crop insect pests in conventional and organic production systems. I provide education to a wide audience from Master Gardeners to youth groups to the commercial agriculture industry. I have provided the entomology expertise to address economic, pest management, and ecological issues surrounding the deployment of genetically modified Bt corn in Kentucky. I serve as the Kentucky Integrated Pest Management Coordinator, Kentucky liaison to the IR-4 Project that helps to register pesticides for minor uses and minor acreage crops, and serve on the Executive Committee of the Entomological Society of America.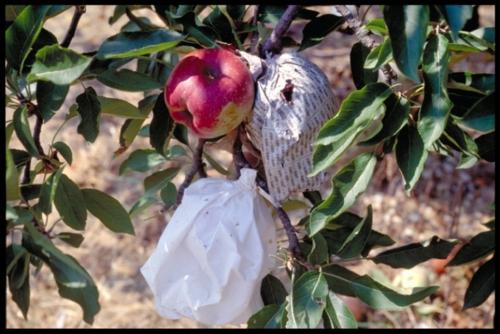 Applied Research
Recent research includes evaluation and implementation of alternative treatments for control of Oriental fruit moth and codling moth in commercial apple orchards, evaluation of a reduced-risk and organic controls for cucumber beetle, bacterial wilt, squash bug, and yellow vine decline control in cucumbers and squash, and manipulation of wild pollinators in cucurbit production systems. I have evaluated insecticide seed treatments for corn on secondary soil insect pests. Previous studies have evaluated Trichogramma ostriniae and habitat modification for natural enemies to control European corn borer in peppers. For the past several years, I've been looking at the use of paper and wax bags as an alternative to chemical sprays to protect apple fruit throughout the season against insect and disease pests. This may have practical uses for home and organic fruit producers. Current studies underway include alternative management strategies for brown marmorated control in vegetable systems and effects of its invasion on native stink bugs, effect of strip tillage on beneficial insects in cucurbit systems, and monitoring the spread of spotted wing drosophila in Kentucky.
In addition, I have been studying issues related to expansion of corn acreage under conservation tillage, particularly as related to management of black cutworm, white grubs and corn rootworm. Working with producers, I'm evaluating IPM decision guidelines for sweet corn, pepper, pumpkin and cabbage insect pests.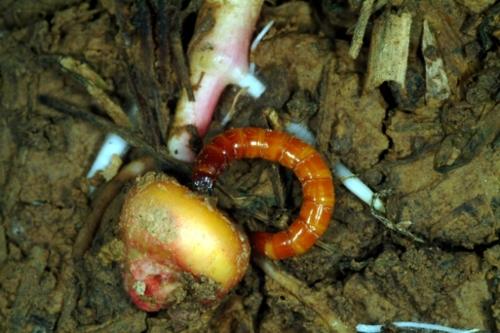 Graduate Student Research
Dr. Logan Minter (completed)
Integrating sustainable pest management and pollinator conservation efforts in cucurbit production systems
Rachelyn Reale
TBD