Common Problems of Common Trees
ENTFACT-460: Common Problems of Common Trees - An Index  |  Download PDF
Nicole Gauthier, Plant Pathology Extension Specialist
Ellen Crocker, Forest Health Extension Specialist
Jonathan Larson, Entomology Extension Specialist
Kim Leonberger, Plant Pathology Extension Associate
Jamie Dockery, Horticulture Extension Agent
University of Kentucky College of Agriculture
Introduction
Trees are an important part of landscapes and woodlands. However, trees may experience a wide range of issues including disease, insects, and abiotic disorders. This publication includes the most frequently observed problems of common trees in Kentucky listed in alphabetical order (not necessarily in order of importance). Contact a local County Extension Agent for assistance with diagnosing and managing these and other problems.


L-R: Gymnosporangium (Cedar-Hawthorn) Rust; Japanese Beetle; Leaf Scorch Due to Environmental Stress (Drought)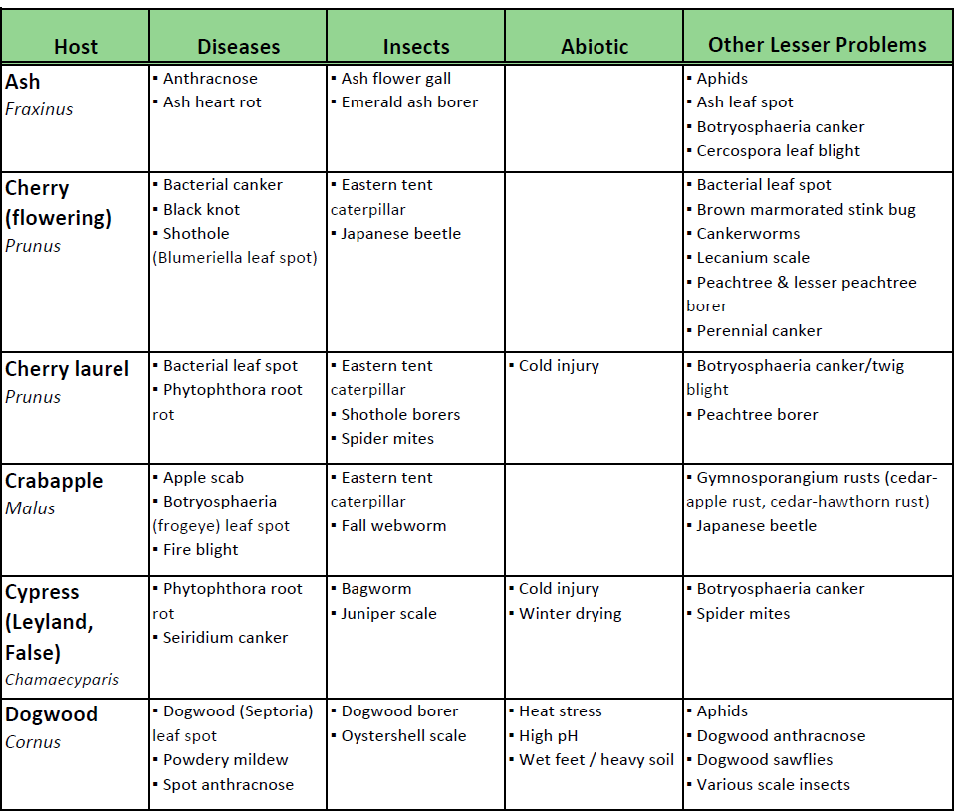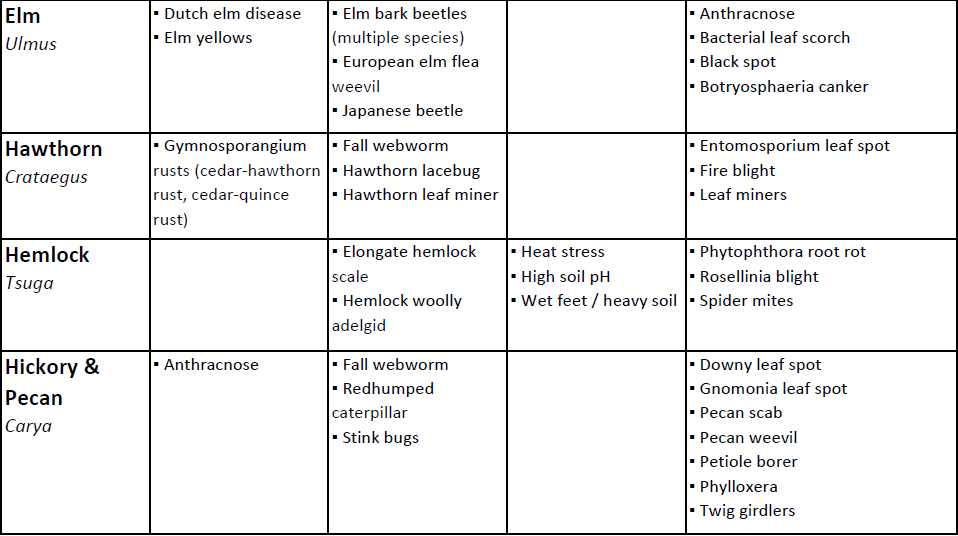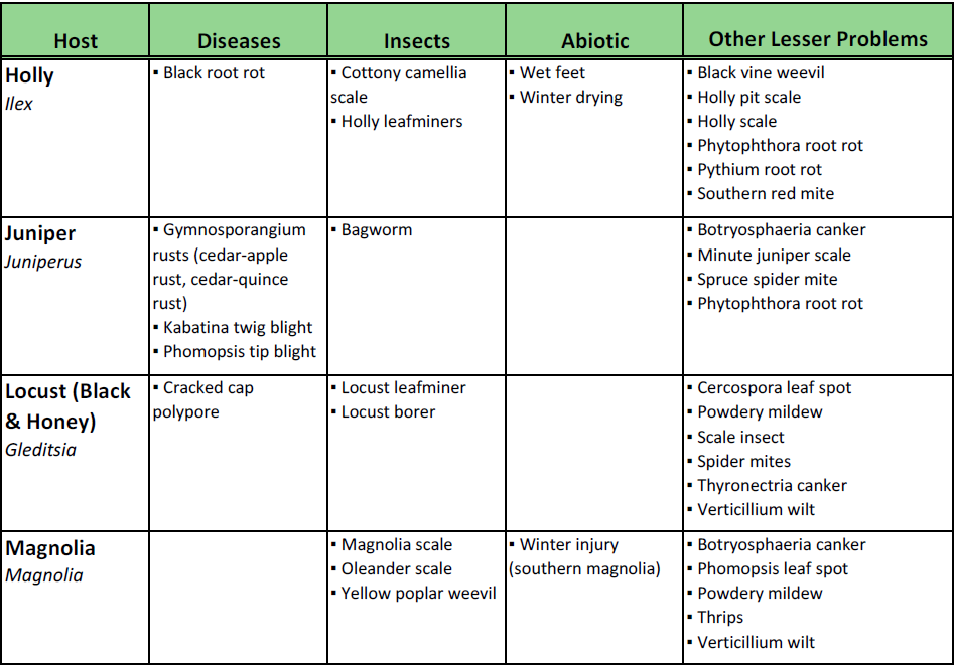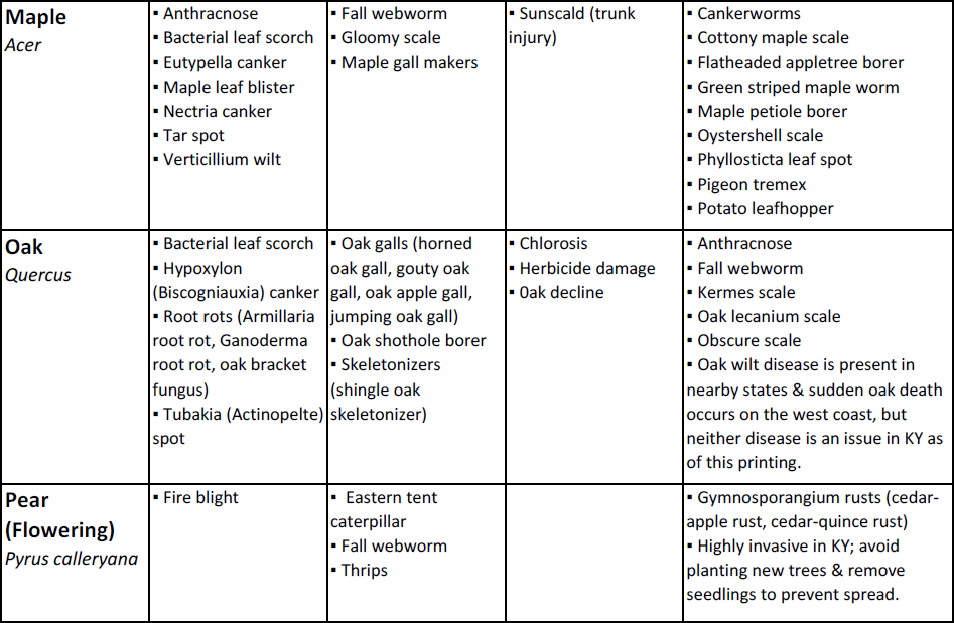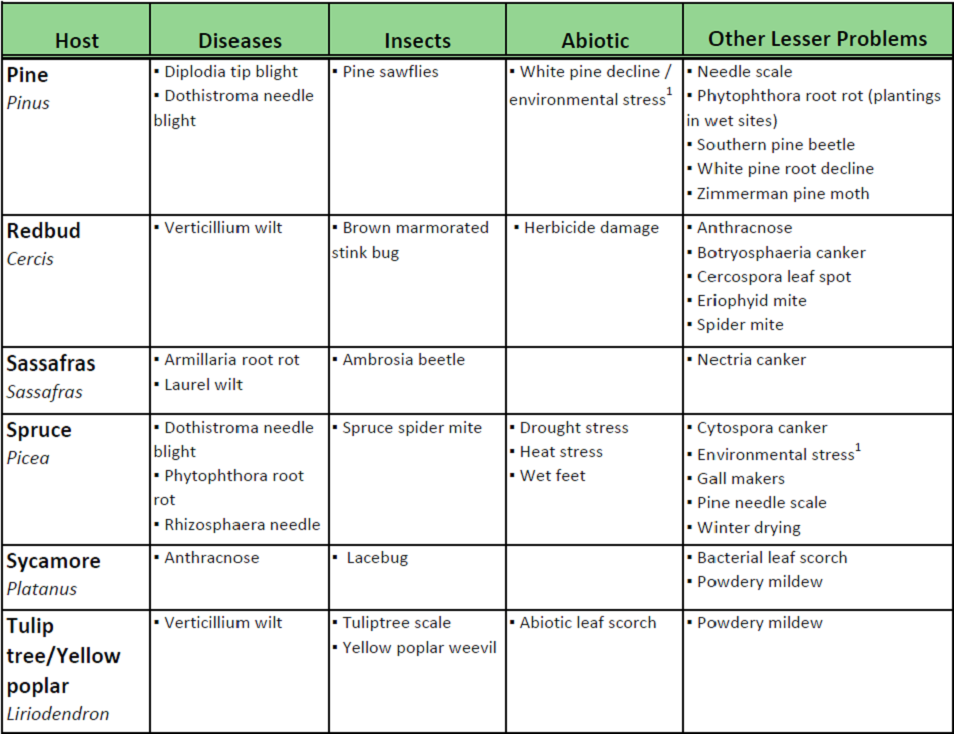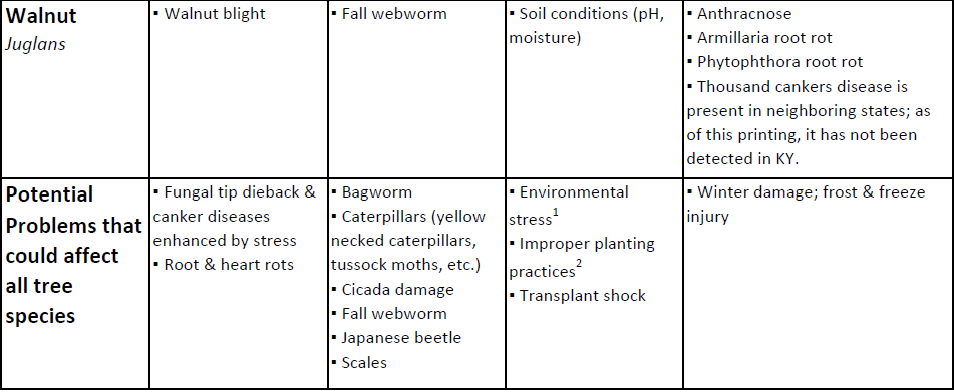 1 Environmental stresses can include drought, wet soil, weather extremes, etc.
2 Improper planting practices can include unfavorable planting site, inadequte site preparation, incorrect planting depth (either too deep or too shallow), planting hole too small, etc.
Additional Resources
July 2021
Acknowledgments
The authors would like to thank Julie Beale, University of Kentucky Plant Disease Diagnostician and Cliff Sadof, Purdue University Extension Entomologist, for their reviews of this publication.
Editor: Cheryl Kaiser, Plant Pathology Extension Support
Photos: University of Kentucky—John Hartman (Gymnosporangium rust) and Nicole Gauthier (leaf scorch); Bugwood.org—Steven Kotovich (Japanese beetle)